Council Members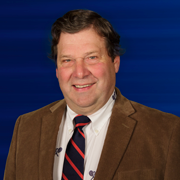 Paul van der Sommen
1st Ward
Born and raised in Rotterdam, Netherlands. Graduated from SUNY Oneonta in 1976. Has owned and operated the Oneonta Tennis Club for 39 years. Married to Sue King van der Sommen, parent of three great kids, one son and two daughters! He has resided in the first ward for 42 years.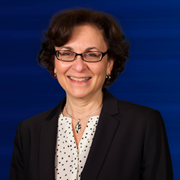 Melissa Nicosia
2nd Ward
Melissa Nicosia came to the area in 1992 from New York City and ended up marrying and raising her family here.   She values living in the City of Oneonta where her children had many opportunities along with the benefit of living in a small community-driven city.   Nicosia has worked at SUNY Oneonta since 1993 and is currently the Manager of Human Resources in the Office of Sponsored Programs and the College's Employee Assistance Program Coordinator.  She holds an Associate's Degree in Business Administration from Queensborough Community College, a Bachelor's degree from SUNY Oneonta in Child and Family Studies and is a Certified Professional in Human Resources.  Nicosia lives in the Second Ward with her husband Charles and has two children, both graduates of Oneonta High School.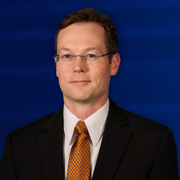 David Rissberger
3rd Ward
Dave Rissberger grew up in the suburbs of Rochester, NY before attending the University at Buffalo for his undergraduate degree and Touro College for graduate school.  In 2002, he and his wife Rachel moved to Oneonta because of all the wonderful opportunities this region has to offer and to be closer to family.  They have two children who attend the Oneonta City School District and enjoy attending their kids' many events such as band concerts and soccer games. Dave works in Special Education as a Physical Therapist for the Oneonta City School District.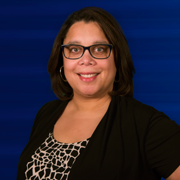 Michelle Osterhoudt
4th Ward
Michelle Osterhoudt is an Oneonta native and alumna of Center Street School and OHS. She is an English teacher at Oneonta  Middle School and an active member of the Oneonta Area NAACP. She is also the council member liaison to the Commission on Community Relations and Human Rights for the City of Oneonta. Michelle enjoys living in the 4th Ward with her husband Marty, and their children, Alex and Ella.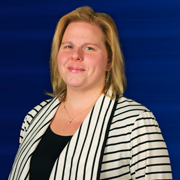 Dana Marie Levinson
5th Ward
Russell A Southard Jr
6th Ward
Russell Southard is in his second four year term as the 6th Ward Councilman of the City of Oneonta.  During his first term Russ was Acting Mayor of Oneonta for a period of 12 months.  Russ currently chairs the Finance / Human Resources Committee and serves on the Community Development Committee as well as being liaison to the Town of Oneonta and OH Fest.  Mayor Herzig also appointed Russ to the Oneonta Charter Review Committee.
Russell Southard has lived in Oneonta's 6th Ward for the past 30 years where he and his wife Tammy raised their three children.
Originally from Otego, Russ graduated from Unatego Jr. & Sr. High School.  He went on to earn a degree in Business Administration from SUNY Morrisville.  Over the past 15 years Russ has worked for Mirabito Energy Products as a natural gas and electricity retail sales executive.  Prior to his time at Mirabito Russ worked 14 years for New York State Electric & Gas as a Commercial/Industrial Natural Gas Rep.
Russ is a past 7 year member of the Otsego County Chamber of Commerce Board of Directors, serving as its Chair for a year.  For many years he was the treasurer of the trustees at his church.  Russ has a tremendous passion for sports and spent many years coaching youth sports in Oneonta including Oneonta Little League, Pony League Baseball, Oneonta Pee Wee Football and Pickett's Basketball at the Boys & Girls Club.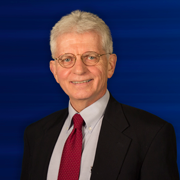 John Rafter
7th Ward
John Rafter is a retired Human Resources/Personnel Professional with over 35 years of corporate experience, including 5 years serving as the Human Resources Director of Opportunities for Otsego.  He was a member of the Zoning Board for 7 years before election to the City Council.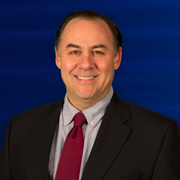 Joseph Ficano
8th Ward
Joe Ficano, a Utica native, has lived with his family in the Eighth Ward since 1998. He is an academic advising administrator at Hartwick College, prior to which he held teaching posts at the Oneonta Job Corps Academy and ONC BOCES.  In 2002, Joe founded Sego Café, a Main Street eatery and music venue, which he ran until 2006 in the space now occupied by Hill City Grill.  He has served the City as a former Chair of the Planning Commission and as a Commissioner on the Zoning and Housing Board of Appeals, to which he is now Common Council liaison.
Common Council Support Staff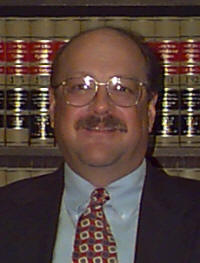 City Attorney David Merzig
David Merzig has been the City Attorney for the City of Oneonta since 1987. He acts as an advisor to the Mayor and Common Council and supervises all legal matters on behalf of the City. He also provides counsel to the Oneonta Housing Authority. In addition to being the City Attorney, Mr. Merzig is also a partner in the law firm of Kehoe & Merzig, PC, located on Dietz Street, Oneonta, New York. His private practice emphases include Estates and Trusts; Municipal Law; and Elder Law.

He currently resides in the City with his wife, Margery K. Merzig.

Originally from Oneonta, David Merzig graduated from Oneonta High School. Upon graduation from Oneonta High, he attended the State University of New York at Albany, from which he received a Bachelor of Arts Degree, Cum Laude. He then attended Albany Law School of Union University and received a Juris Doctor Degree in 1977.

Mr. Merzig is also involved in civic pursuits in the City of Oneonta. He is active in the operation of Opportunities for Otsego, Inc., a community not-for-profit agency, which oversees and administers many programs and services including Head Start, Early head Start, Opportunity House Homeless Shelter, Community Connections Food Bank, Domestic Violence Services and Shelter, and WIC nutritional programs. He has been a Board Member since 1992 and is the agency's Finance Committee Chair; Corporate Treasurer; and member of the Executive Committee.